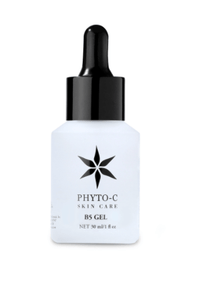 Why do so many moisturizers make your skin itch and leave it greasy and shiny.  There must be a better way! Phyto-C B5 Gel is best facial moisturizer for dry skin without the greasy residue or unwanted shine. This product applies easily and dries quickly. The high concentrations of Hyaluronic acid and Vitamin B5 quickly hydrate dry skin by taking moisture from the atmosphere to hydrate the skin. The high concentration of B5 serum acts as an anti-inflammatory agent to also soothe irritated skin. This product is Ideal for application on the face, neck and chest.
Key Ingredients:
Hyaluronic Acid
Pantothenic Acid (Vitamin B5)
How to use: Apply twice daily on the face, neck and chest.